This slot is a continuation of the previously released Game of Thrones - 243 Ways. That is a very exciting and interesting slot machine designed in the style of the TV series of the same name. But in the new version you are already playing on 243 lines. Highly paid symbols in Game of Thrones-243 ways are represented by the coats of arms of the four houses of Westeros: icons of Baratheons, Lannisters, Starks and Targaryens. Great rewards are waiting for you! Play now!
Microgaming's Games of Thrones (243 Ways) slots game is a highly entertaining and immersive slots game with a huge selection of bonus features and exciting bonus rounds. The 243 Ways structure gives players 243 different ways to win, giving players more chances to hit winning combinations for bigger rewards than what is found in regular slots games. In addition, the game features high-quality graphics, a rich and immersive theme, and interesting bonus features such as up to 15 free spins. All of these features make Games of Thrones (243 Ways) from Microgaming a great way to pass the time, and with the potential of hefty payouts, it makes it even more enjoyable.
Game of Thrones 243 Ways from Microgaming is a 5-reel 243 ways-to-win slot game based on the popular TV series of the same name. It features a detailed and highly-realistic art style and sound track from the series. Symbols include the House Stark, House Lannister, House Baratheon Coat of Arms, Scepter, Iron Throne, and poker symbols. There are also two kinds of wild symbols, one stacked and one non-stacked. The main feature of the game is the Free Spins feature which is triggered when three or more Iron Throne scatter symbols land on any of the reels. During the Free Spins, players can pick one of four Houses to win 8 spins with corresponding multipliers and stacked symbols. Additionally, the Iron Throne symbol will award an extra spin while the Baratheon scatter will reward a cash prize. Overall, Game of Thrones 243 Ways is a highly engaging and exciting slot game which offers plenty of chances to win big. The graphics and sound effects are true to the series and make for a visually stunning gaming experience. The exciting features and potential for big pay-outs make this one of Microgaming's most popular slot games.
What is the theme of the 'Games of Thrones (243 Ways)' slots game from Microgaming?
The theme of the 'Games of Thrones (243 Ways)' slots game from Microgaming is based on the popular HBO fantasy series, featuring characters and imagery from the show.
Does this game offer players 243 ways to win?
No, this game does not offer players 243 ways to win.
Are there any special features or bonuses available in the game?
The game offers three bonus stages in which you can collect tons of coins, win power-ups, and grab awesome achievements. It also has an array of unique power-ups, such as invincibility stars and surprise boxes.
Does the game include familiar characters from the popular TV show?
The game does not include any familiar characters from the TV show.
Are there any free spins or multipliers available in the game?
No, there are no free spins or multipliers available in the game.
Does the game include any special symbols?
This will depend on the specific game being played. Some games may incorporate special symbols as part of their gameplay, while other games may not.
What is the maximum payout offered by the game?
The maximum payout offered by the game is 10,000 coins.
How do the bonus rounds work in 'Games of Thrones (243 Ways)' slots game?
The bonus round in the Games of Thrones (243 Ways) slots game is triggered by randomly activating the Iron Throne symbol. When the symbol is activated, players receive a random number of free spins. The free spin rewards vary depending on the number of thrones that are activated – if only two Iron Thrones are activated, then the player receives 12 free spins; if three are activated, then the player receives 14 free spins; and so on. During the free spins, the Iron Throne symbol is replaced with the House Sigil symbols, which can earn the player additional rewards of cash prizes and multipliers. Additionally, the scatter symbol awards a cash prize for every three or more symbols that appear on the reels.
What type of bonus rounds are available in the game?
The bonus rounds available in Monopoly vary depending on the version of the game being played. Popular versions of Monopoly feature bonus rounds including Jail Free cards, Speed Die, Pass Go bonus, Community Chest bonus, and Chance bonus.
What are the minimum and maximum bet amounts allowed in the game?
The minimum bet amount allowed in a game of Texas Hold 'Em is the amount of the big blind (bb), typically, this amount is equivalent to the minimum table stakes. The maximum bet amount is usually determined by the house rules, usually as a multiple of the big blind, but can vary based on other factors, such as the number of players at the table.
What are free spins with no deposit?
Free spins, free pokies, and no deposit bonus games are some of the most popular offers at online casinos across the globe. It allows you to try a new online casino with no risk. You can sign up, collect your bonuses, and try some games on the site. Free spins no deposit bonus is a type of promotion that is very easy to understand. When you sign up as a player, you'll be granted a certain number of free spins at selected slot games. Some online casinos even allow you to choose which slots you want to try out. Make sure to enjoy your free spins before they expire and make the most out of them!
How to Play: Rules, Settings & Options
Basic Info
Type
Slots
RTP
90%
Developer
Games Global
Year Published
February 1st, 2016
Mobile-friendly
Yes
Rating
5/5 (255)
Forecast
90%
Bonus Availability
No
Settings
Autoplay
-
Quick Spin
-
Coin Levels
-
Bet per Spin
USD 0.10 – USD 100
Adjust Paylines
-
Currencies
EUR, USD, CAD, AUD, NZD, BRL, ARS, INR, MXN, PEN, UYU, CLP, COP
Features
Free spins
-
Bonus Round
-
Progressive
-
Multiplier
-
Gamble
-
Layout
Reels
-
Rows
-
Paylines
-
Lines Pay
-
Both Ways
-
SIGN UP
Games of Thrones (243 Ways) Slots RTP Overview
Big Wins Are Straight Forward
Big Win Forecast
If you have played slots online, you have no doubt come across the term RTP. It stands for Return to Player and it shows the theoretical percentage of all money wagered on the slot that is paid out to players as winnings. The RTP of online slots can vary greatly. Whilst some have a considerably low RTP of as little as 75%, others can reach up to the high nineties. The Games of Thrones (243 Ways) Slots RTP is 90%.
RTP indicates the overall profitability you can expect by playing, it does not tell the whole story. In fact, it tells you nothing at all about the variance. The experienced slot players amongst you are probably familiar with advanced slot concepts. Yet for those of you with a little less experience under your belt, let's explain them in more detail. The Games of Thrones (243 Ways) Slots
Variance, often referred to as volatility, are one and the same thing. They explain the risk involved in playing a certain slot. Low volatility means low risk gameplay and high volatility means high risk. It gives you an understanding of how often wins are hit and how big those payouts are. When you play a high variance slot, wins are infrequent. Yet when you do win, the payouts tend to be big. Low variance slots on the other hand have a high hit frequency, with many smaller wins.
Games of Thrones (243 Ways) Slots RTP BIG WIN FORECAST
Games of Thrones (243 Ways) Slots RTP Overview
Basic Games of Thrones (243 Ways) Slots
90%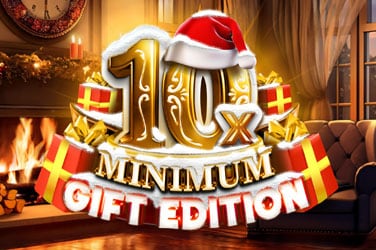 Lowest Known RTP

93%
Highest Known RTP

99%
SIGN UP
3 Simple Steps
1
Join now Quick & easy registration
>
2
Deposit Claim your bonus
>